Build a Cardboard Castle Fort
Add
DIY Castle Fort using cardboard boxes. Instructions below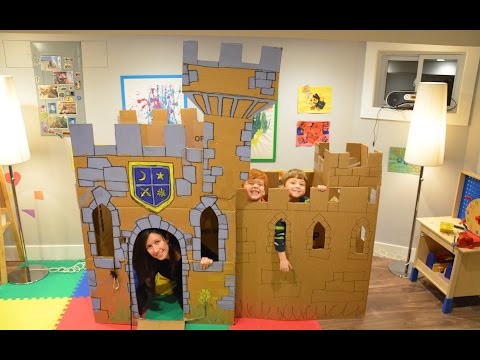 MATERIALS AND TOOLS NEEDED:
Large Card board boxes
Packing tape (a tape dispenser helps)
Xacto knife
Paint and Paint brushes
Markers
Paper
STEP 1:
Plan it out. A simple box shape can turn into almost anything. We've used our imaginations to create a castle!
STEP 2:
Shape your large pieces of cardboard into a basic box shape OR Fortify the cardboard box using packing tape.
STEP 3:
Draw out shapes for windows and doors onto your box.
STEP 4:
Cut out the windows and doors, We're also going to cut out a tower and turrets to make it look like a castle. Be careful with the knife!
STEP 5:
Paint your castle
STEP 6:
Once the paint dries, have fun!
Production Team: Fiona Lui @feeonalui, Amelia Nelson @AmeliaR_N, Vicky Middleton, Scott Fraser @voidslice
"Music: Happy Rock - Composed and performed by Bensound"
Build a Cardboard Castle Fort
Reviewed by
trapatouni
on
8:47 AM
Rating: